When normal cells lose their ability to replicate, they become senescent cells. Over time, senescent cells accumulate in aging tissues, spewing off a cocktail of inflammatory and growth factors, as well as enzymes that break down surrounding tissue and cause inflammation. This phenomenon is known as the "senescence-associated secretory phenotype" (SASP). Senescent cells – and the downstream impact of the SASP – are now implicated in a remarkable litany of the diseases of aging.
On a more encouraging note, multiple studies have now documented that "senolytic" drugs and gene therapies that destroy senescent cells exert sweeping rejuvenating effects in aging, both in laboratory animals and animal models of multiple diseases of aging. In theory, however, senolytic therapies shouldn't be necessary. The body's immune system is on continuous patrol against senescent cells: our natural killer (NK) cells recognize senescent cells as abnormal, bind to them, and release substances that trigger the senescent cells to self-destruct.
An SRF-donor-funded collaboration between Dr. Judith Campisi's lab at the Buck Institute and the SRF Research Center seeks to discover why senescent cells accumulate with age, and what might we do to enhance immune surveillance and elimination of these cellular saboteurs?
The Campisi lab has recently published three papers describing the underlying mechanism of immune evasion by resistant senescent cells (Pereira et al., 2019, Munoz et al., 2019, and Kale et al., 2020). Dr. Campisi has found that a significant proportion of senescent cells manage to evade destruction, even by fresh NK cells. These 'resistant' cells escape immunosurveillance and accumulate in aging tissues. Senescent cells moreover shed decoy ligands binding to NK cell receptors; another aim of this work is to screen for more such ligands shed by senescent cells.
The Buck-SRF-RC collaboration is now seeking to drill further into the mechanism of senescent cell accumulation, and test interventions. At the SRF-RC, we are currently perfecting the method of co-culturing NK and senescent cells and controlling the killing process;  next, we will begin testing therapeutic interventions.
The SRF-RC scientists are also working for the first time with NK cells derived directly from aged human donors (rather than long-cultured lines of NK cells, or NK cells artificially "aged" by exposure to oxidative stress or extensive replication in culture, as has been done in the past). Using these cells will allow them to observe any direct effects of aging on NK cell senolytic activity.
The primary goal of the laboratory is to find ways to avoid the accumulation with a focus on the immune system:
Reversing diminished immune surveillance
Use of NK cells to remove senescent cells
Goal 1: Natural killer cells are primary drivers of immune surveillance of senescent cells. This project involves isolation and characterization of age-dependent changes in the phenotypes of Natural Killer cells. This is to investigate if the age of subjects effects the ability of NK cells to eliminate senescent cells in vitro and in vivo.
Goal 2: We have identified several unique antigens expressed on the surface of senescent cells. The goal of this project is the targeted elimination of senescent cells by CAR-NK therapy. We are characterizing the surface an antigen on senescent cells and investigate if targeting this antigen can enhance NK cell-mediated clearance of senescent cells from patient-derived primary endothelial cells and fetal lung fibroblasts. The ultimate goal of the project is to demonstrate that the CAR-NK cells that are capable of eliminating senescent cells in ex vivo and mouse models.
Goal 3: Senescent cells are known to secrete a unique mixture of proinflammatory cytokines, chemokines and matrix modifying proteins called the SASP (Senescence Associated Secretory Phenotype). We have identified several SASP factors that may block immune surveillance by NK cells. Proof of principle experiments are currently being performed to investigate if selective removal of specific SASP factors can enhance immune surveillance of senescent cells. The long-term goal of this project is to develop therapeutic interventions based on removal of these SASP proteins for aging and related diseases.
Principal Investigator
Dr. Amit Sharma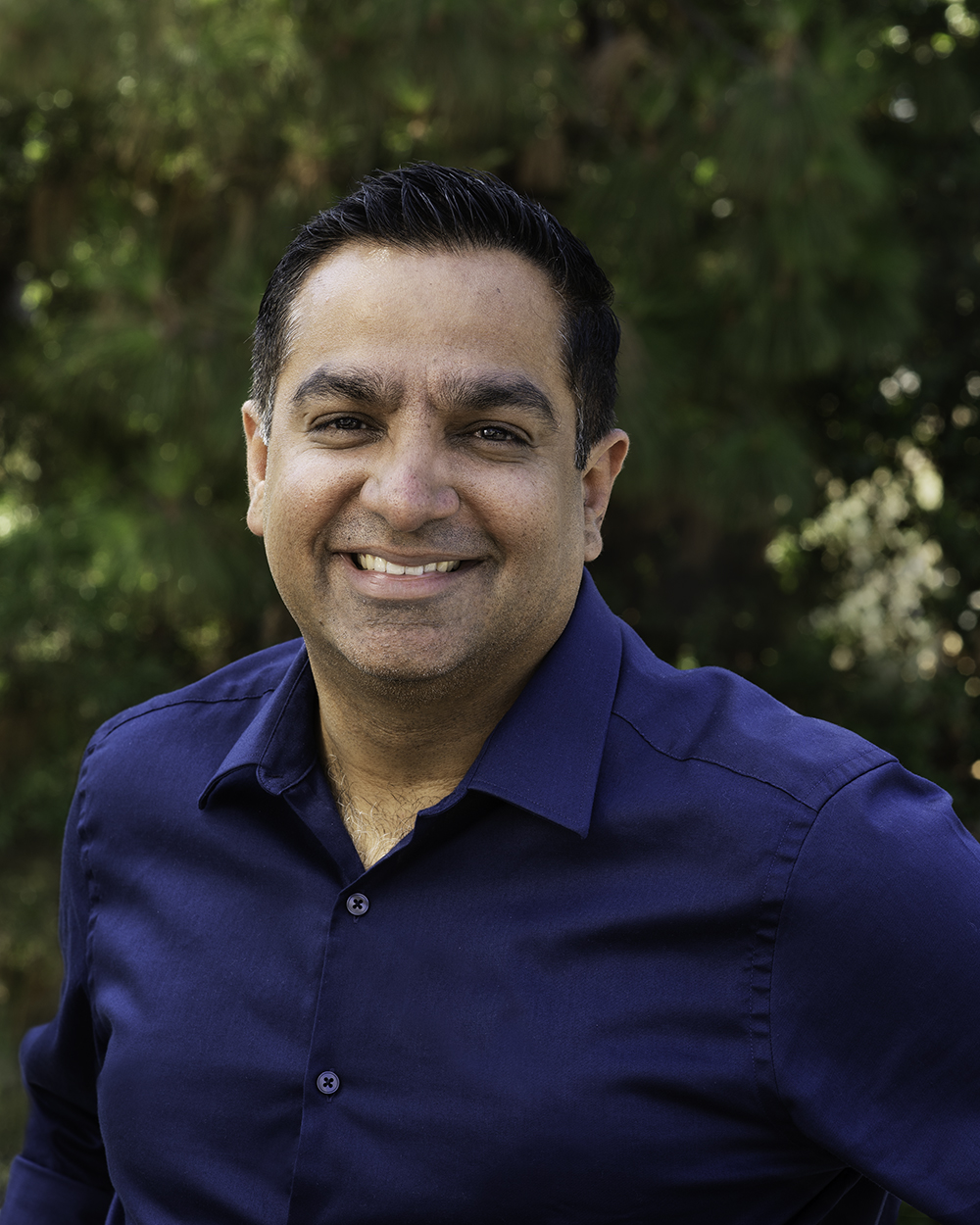 Dr. Amit Sharma was awarded a Master's degree in Biomedical Sciences from Delhi University, India.  He received his PhD in 2009 in Biotechnology from University of Pune for his work demonstrating microRNA regulation of cytokines involved in allergic inflammation in mice model. Dr. Sharma's postdoctoral research at the Buck Institute, Novato California involved investigating novel molecular regulatory pathways involved in genotoxic stress and cellular senescence in invertebrate and mammalian models.
Dr. Sharma has recently joined SENS Research Foundation as Group Lead in the Senescence Immunology Research Group. His research focus involves studying how aging and senescence affects the immune system and his research group will also investigate strategies to harness the immune system in mitigating deleterious effects of senescent cells with translational focus.
Kristie Kim
Identification and characterization of the surfaceome of senescent cells and development of CAR-NK cells to enhance immune surveillance
Kristie Kim
Phage Display Derived Novel Surface-Binding Peptides as Biomarkers for Senescent Cells
Gina Zhu (Postbaccalaureate Fellow, 2020-2021)
Identifying Novel Mechanisms to Enhance Natural Killer Cell Mediated Surveillance and Clearance of Senescent Cells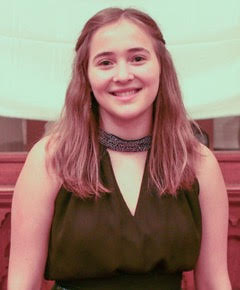 Chloe Amber Lindberg (Summer Scholar, 2021)
Investigating the effect of senescence-associated secretory phenotype (SASP) factors on NK cell function
Mikayla Stabile (Summer Scholar, 2020)
Characterization of age dependent changes in peripheral NK cell phenotypes in humans
Kale A, Sharma A, Stolzing A, Desprez PY, Campisi J. Role of immune cells in the removal of deleterious senescent cells. Immun Ageing

2020 Jun 3;17:16.

PubMed: 32518575.
Previous Publications by Dr. Sharma
Sharma A, Kumar M, Aich J, Hariharan M, Brahmachari S.K, Agrawal A and Ghosh B. Post-Transcriptional Regulation of Interleukin-10 Expression by hsa-miR-106a. Proc Natl Acad Sci U S A. 2009; 106: 5761-6. PMC 2659714
Sharma A, Kumar M, Ahmad T, Mabalirajan U, Aich J, Agrawal A and Ghosh B. Antagonism of mmu- mir-106a attenuates asthma features in allergic murine model. JAP, 2012.
Kumar M, Ahmad T, Sharma A, Mabalirajan U, Kulshreshtha A, Agrawal A, Ghosh B. Let-7 microRNA- mediated regulation of IL-13 and allergic airway inflammation. J Allergy Clin Immunol. 2011. PMID 21616524 
Kumar S, Sharma A and Madan B, Singhal V and Ghosh B. Isoliquiritigenin inhibits IkappaB kinase activity 
and ROS generation to block TNF-alpha induced expression of cell adhesion molecules on human 
endothelial cells. Biochem Pharmacol. 2007; 73:1602-12. 

Tanveer A, Mabalirajan U, Sharma A, Ghosh B, Agrawal A. Simvastatin Improves Epithelial Dysfunction 
and Airway Hyperresponsiveness: From ADMA to Asthma. Am J Respir Cell Mol Biol. 2011 Apr;44 (4):531- 
9. PMID 2055877
Ghosh B, Kumar S, Balwani S, Sharma A. Cell adhesion molecules: therapeutic targets for developing 
novel anti-inflammatory drugs. Advanced Biotech. 2005; 4:13-20. 

Sharma S, Sharma A, Kumar S, Sharma S.K. and Ghosh B. Association of TNF haplotypes with Asthma, 
Serum IgE levels and correlation with serum TNF-α levels. Am J Respir Cell Mol Biol. 2006; 35: 488-95.
Sharma A, Joseph Wu. MicroRNA Expression Profiling of Human Induced Pluripotent and Embryonic Stem Cells. Methods in molecular biology, a part in Springer Science. PMC 3638037
Sharma A, Diecke S, Zhang WY, Lan F, He C, Mordwinkin NM, Chua KF, Wu JC. The role of SIRT6 protein in aging and reprogramming of human induced pluripotent stem cells. J Biol Chem. 2013. PMID 23653361.
Lang S, Bose N, Wilson K, Brackman D, Hilsabeck T, Watson M, Beck J, Sharma A, Chen L, Killlilea D, Ho S, Kahn A, Giacomini K, Stoller M, Chi T, Kapahi P. A conserved role of the insulin-like signaling pathway in uric acid pathologies revealed in Drosophila melanogaster. bioRxiv 387779
Akagi K, Wilson K, Katewa SD, Ortega M, Simmons J, Kapuria S, Sharma A, Jasper H, Kapahi P. Dietary restriction improves intestinal cellular fitness to enhance gut barrier function and lifespan in D. melanogaster. PloS Genet. 2018 Nov 1; 14(11):e1007777. PMC6233930.
Sharma A, Akagi K, Pattavina B, Wilson KA, Nelson C, Watson M, Maksoud E, Ortega M, Brem R, Kapahi P. Musashi expression in intestinal stem cells attenuates radiation-induced decline in intestinal homeostasis and survival in Drosophila. Sci Reports. 2020 Nov 5;10(1):19080.
Full list of published work as found in My Bibliography:
https://www.ncbi.nlm.nih.gov/sites/myncbi/amit.sharma.2/bibliography/55316754/public/?sort=date&direction=ascending