The Education Department had a great time at NCUR's Conference and 2023 Futures Fair in Eau Claire, Wisconsin. We met over 200 students and staff. As a sponsor at this year's conference, we evaluated 28 posters and awarded two students from the University of Alabama at Birmingham for their research.
Anantha Korrapati:
"Heavy Metal Exposure Induces Senescence as a Mechanism of Dopaminergic Neurodegneration in a Parkinsons' Disease Model" 
Authors: Anantha Korrapati and Briana De Miranda
Sai Sumedha Bobba:
"Mutant GBA1 Mice Show Impaired Contextual Memory and Increased Hippocampal alpha-synuclein"
Authors: Bobba, Sai Sumedha, Mahoney-Crane, Casey Volpicelli-Daley, Laura
Congratulations Anantha and Sai Sumedha!
Congratulations to Postbaccalaureate Fellow Nathan Schaumburger, he was accepted in Harvard University's PhD program and will be attending this fall. Way to go Nathan!
Congratulations to Master Student Ashley Brauning, she was accepted to University of Washington's PhD program and will be attending this fall. She will be defending her thesis in early May and we will be so sad to see her go, but can't wait to see all she will accomplish! Way to go Ashley!
Join us in welcoming Gabriel Meca Laguna who will be starting this month in Dr. Amit Sharma's lab! Gabriel is currently a master's student at the Medical University of Vienna in Austria and will be with us for one year! 
Thank you so much Ashley and Oliver for playing the Photo Challenge game this month! We loved seeing you in the slopes and with the cells!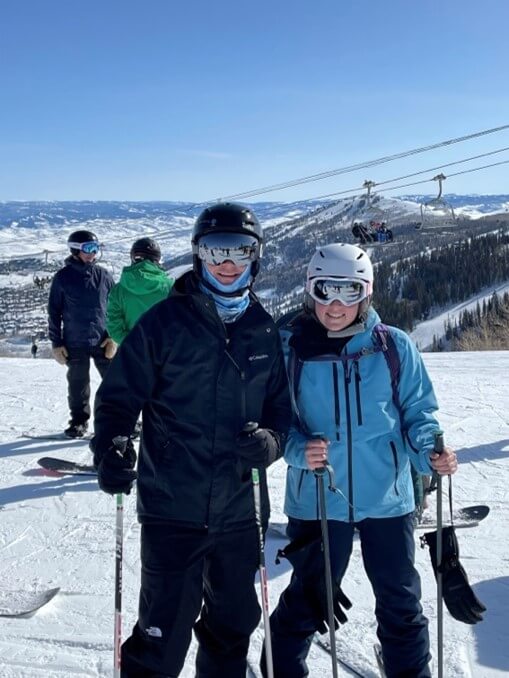 Thank you to our scholars who will be leaving this month. Each of you has made a wonderful impact on our department. We appreciate your hard work and dedication.
— Important Educational Programming Dates —

| Event | Date |
| --- | --- |
| Final Presentation: Nikita Sajeev | |
| Final Presentation: Nathan Schaumburger | |
| Final Presentation: Ashley Brauning | |
| Final Presentation: Isaac Collibee | |